The Latest News
News, tips and updates from Garner Customs & Restorations
1969 Oldsmobile W-31 Smothers Brothers Drag Car Unveiling & Updates
This famed King Olds Ragtop race car was debuted at MCACN 2021 to rave reviews (links below to see the unveiling). It was a great honor to be the restoration company chosen to bring this amazing piece of history back to life for owners Jeff and Brenda Kane.
This build was a true team effort. Aaron Shipley did the engine build, and the chassis and drivetrain were restored by Bruce Ponti and Rick Bedford. Stephen Minore donated parts and labor and of course the Garner team who also donated hours of labor time as well as Jimmy Davis and Franklin Tereco who joined in the effort to finish the car. We couldn't be more proud of the final result.
After wowing attendees at MCACN, the Smother Brothers car was invited to the Boca Raton Concours D'Elegance in sunny Florida this past February. Owner Jeff Kane was approached by the CEO of AACA (Antique Automobile Club of America) who was interested in officially certifying the car! Additional show invitations and recommendations continued to come in and this beautiful (and rare) Oldsmobile is going to have a busy schedule this year!
Most recently this King Olds received the honor of taking second place at the Greenbrier Concours D'Elegance in the Race Car class! This class has some serious competition from many historic cars, and Garner Restorations couldn't be more proud to see all the hard work on this car being recognized.
See this historic car at one of these upcoming shows:
June 25 Philadelphia Concours d'Elegance
July 6-9 Oldsmobile Nationals
October 4-7 AACA Eastern Fall Nationals
---
MCACN 2021 unveiling:
---
Before: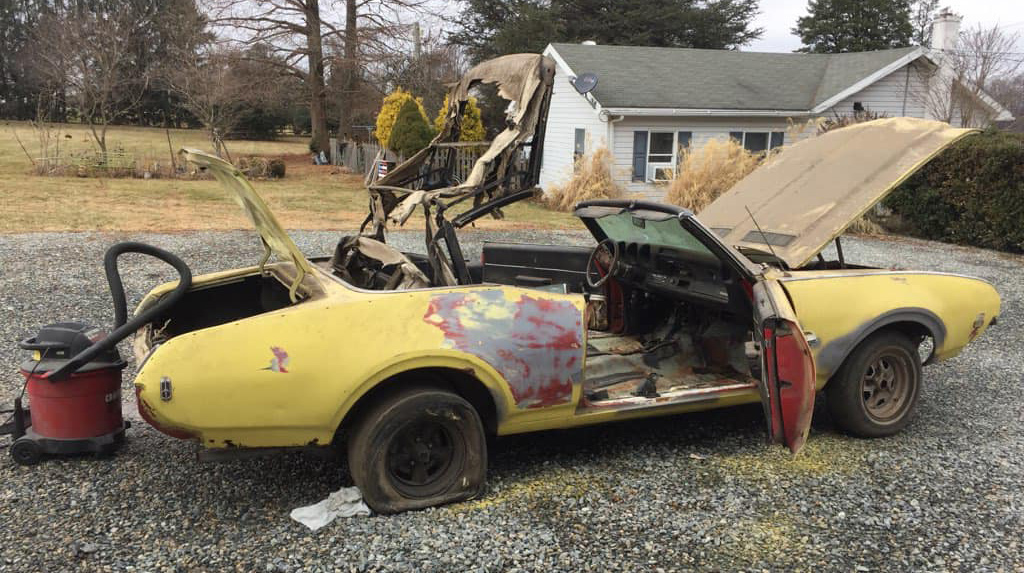 After: