The Latest News
News, tips and updates from Garner Customs & Restorations
Garner Customs & Restorations wins big at MCACN 2018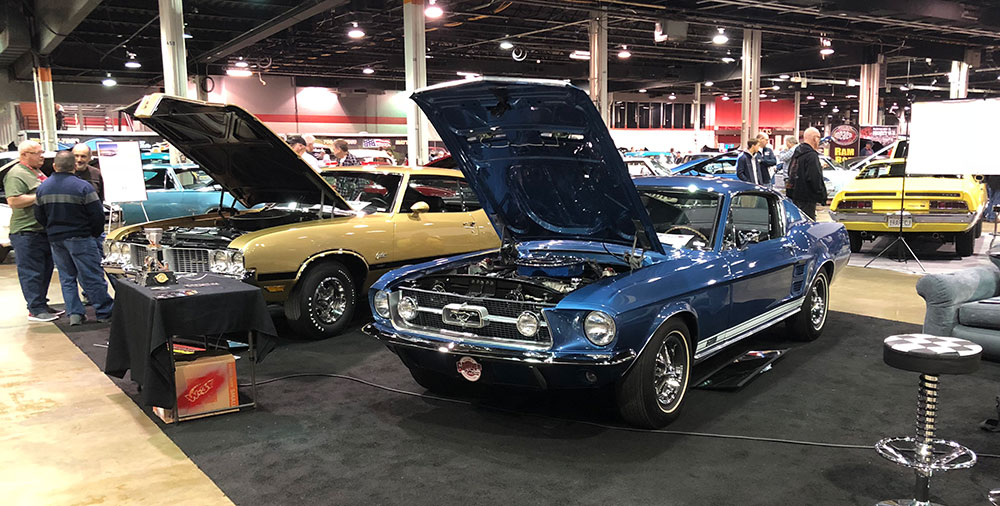 The 10th annual Muscle Car and Corvette Nationals (MCACN) took place on November 17 & 18 in Chicago and Garner Customs & Restorations once again put on a spectacular exhibition!
In addition to being a sponsor of the Ram Rod and W-31 Invitational, we were also featured in the official show guide as a diamond level sponsor with a full-page feature article. We unveiled Stephen J. Minore's beautiful 1970 Galleon Gold Oldsmobile Cutlass W-31 restoration as well as a beautiful Acapulco Blue 1967 Ford Mustang GT-A rotisserie nut and bolt restoration.
Thank you to everyone who stopped by the booth – we met so many enthusiasts and car lovers at the show!
And we are proud to announce that for the second year in a row, GCR was a MCACN award winner!
Our restoration of Stephen J. Minore's 1970 Oldsmobile Cutlass W-31 won the coveted MCACN Concours Gold Award! We can't say 'thank you' enough to our awesome crew who produced this beauty in a 9-month time frame.
This car has over 1,200 hours of build time in it, bringing it back to factory condition, and countless hours of searching for unicorn-rare parts. A Concours level restoration is not an easy task, and to win Concours Gold again is an honor and a testament to the work we put into the project.
Please see images below. To see additional images, visit our project gallery…
---